REQUEST INFORMATION
Ask for information now. You we'll be contacted by an our appointe near to you.
Safety grid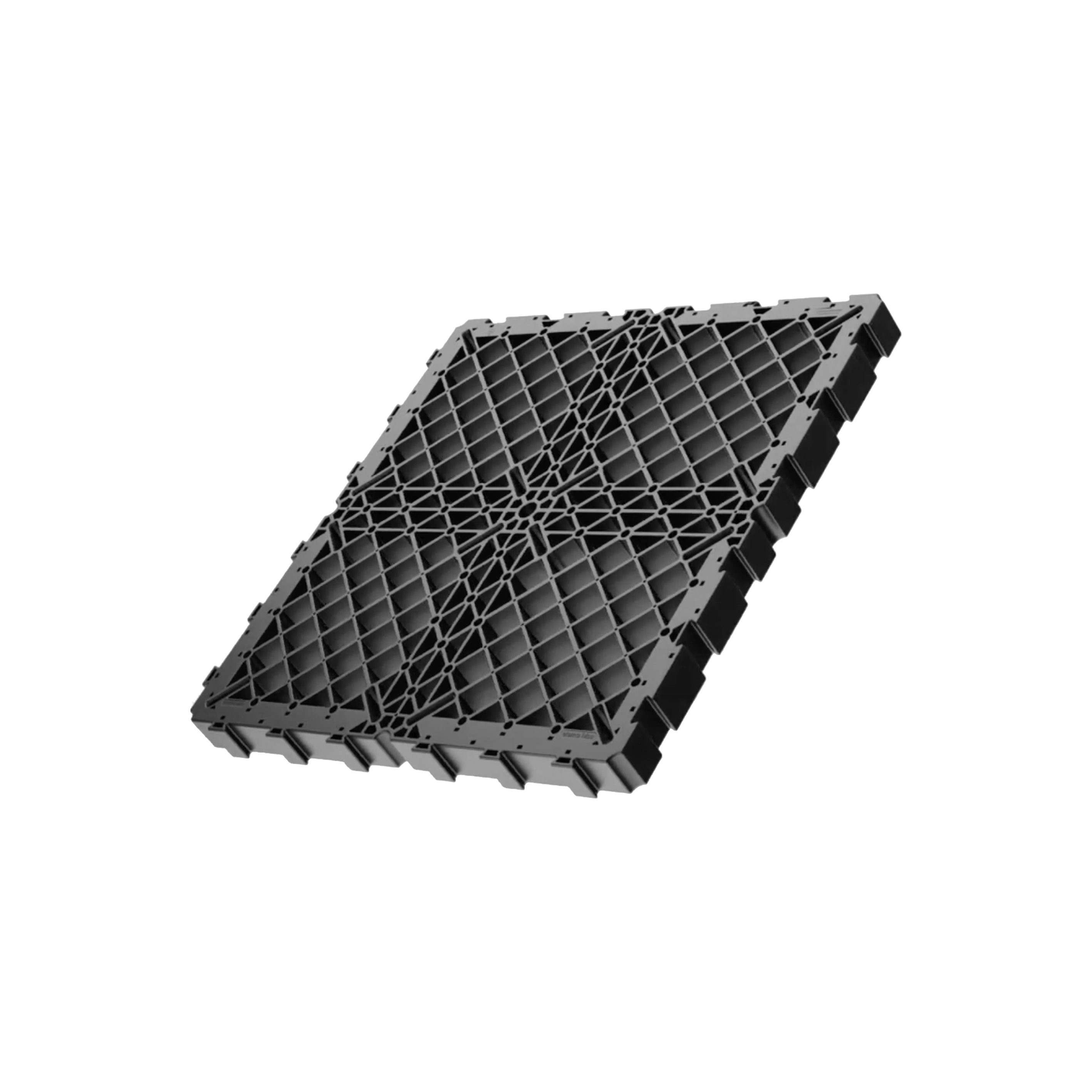 Safety grid
The safety grid is made up of a panel measuring 50 x 50 cm and 4 cm high, produced with black thermoplastic polymer. The purpose of this panel is to create a sub-floor on which various types of flooring can be directly laid, such as porcelain stoneware, marble, stone, synthetic grass, etc.

The grids are placed side by side and linked to each other by means of the "dovetail" joints arranged along the entire perimeter, thus forming a continuous and robust surface. The system is completed with the coupling of height-adjustable supports (PRIME®, SE, NM, SB) whose head rests on the intrados of the panels in the special slots provided in the corners, in the center of the panel and along the edges side. If you want to obtain a more robust substructure, we recommend adding a support in the center of the grid and along the four side edges.
The safety grid must be applied outdoors.In the case of laying with porcelain stoneware slabs or other types of slabs, we recommend using
the following accessories:

• DLG spacer, for ceramic slabs on safety grid
• Perimeter spacer in stainless steel or PP
QUICK AND EASY INSTALLATION IN 4 STEPS
1. Place the supports on the laying surface and adjust them to the desired height;
2. Place the grid panels onto the supports in correspondence with the special slots provided and bring the panels closer to each other through the "dovetail" couplings;
3. Check that the continuous surface obtained is perfectly flat, use the adjustment key if needed;
4. Lay the flooring elements (porcelain stoneware, marble, stone, etc.) taking care to position the DLG spacer, for ceramic slabs on safety grid to create the "joint" and then align all the elements. Along the perimeter edges, use the special stainless steel or PP perimeter spacer.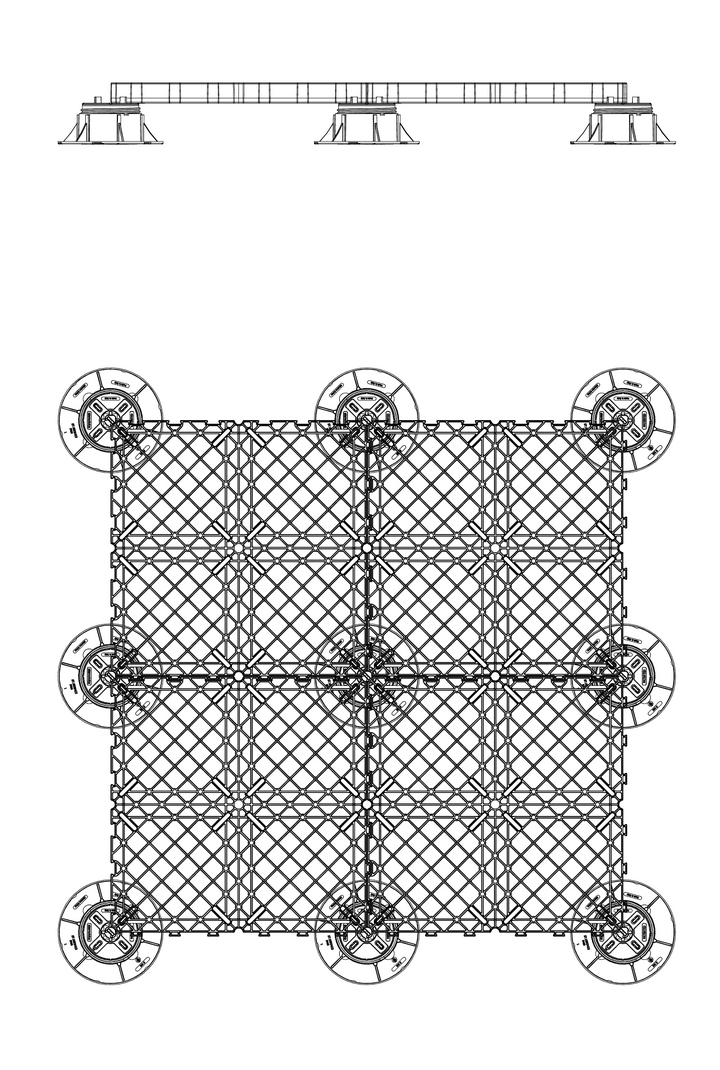 | Code | Type | Size | Pcs (Per Box) | Pcs (Per Pallet) | Price list |
| --- | --- | --- | --- | --- | --- |
| P021305050 | Safety grid | 50x50x4 cm | - | 200 | Register to view |
Request more info about the product: Safety grid