REQUEST INFORMATION
Ask for information now. You we'll be contacted by an our appointe near to you.
DLG Spacer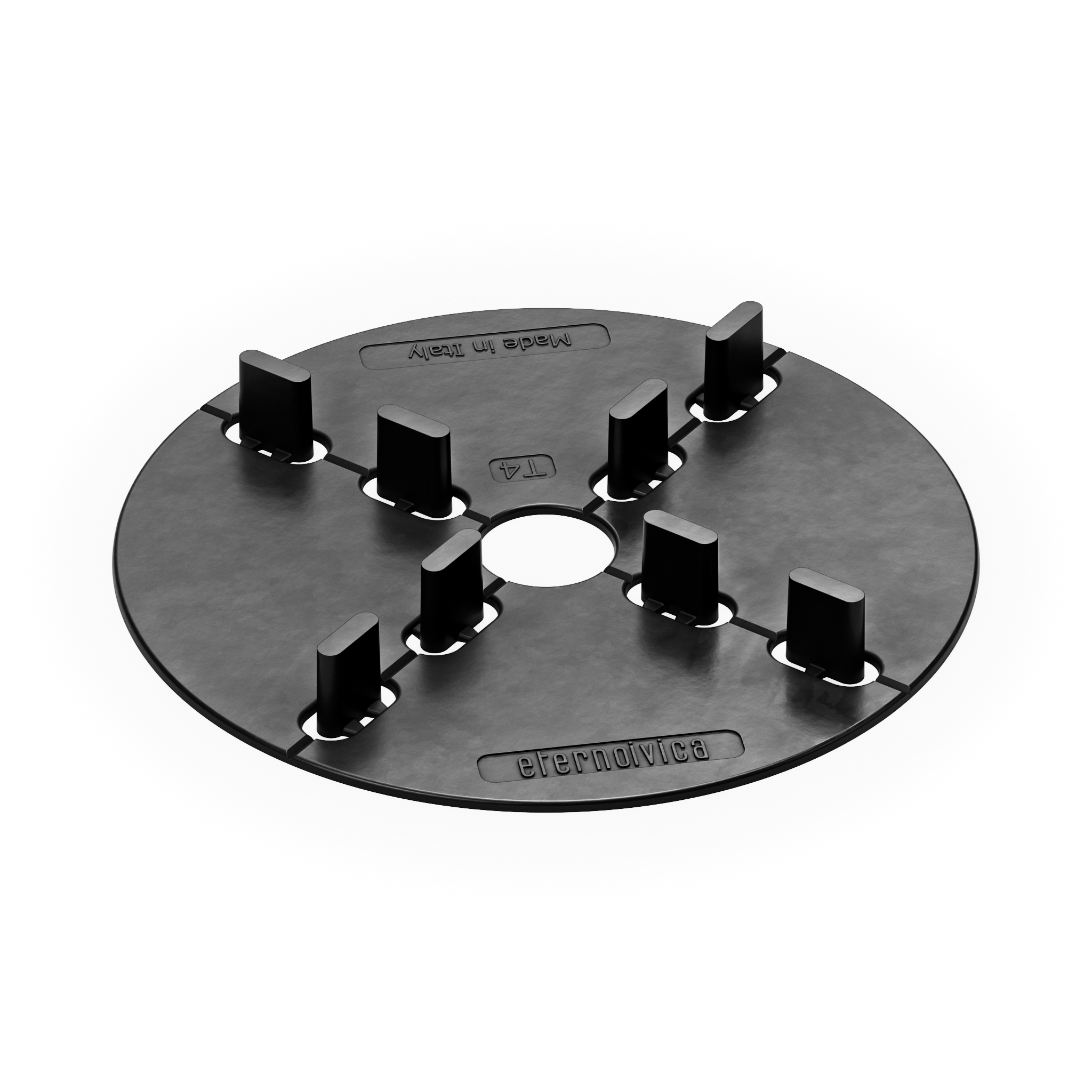 The DLG Spacer is used in cases where the covering elements, such as ceramic tiles or cement slabs, are being installed.
It is placed at the intersection of the covering elements to create spacing and alignment between them.
The removable fins of the spacer have a standard thickness of 4 mm, but there are also options available with thickness of 2 mm and 3 mm.
The height of the spacer is 12 mm, and its thickness is 1,5 mm.
| Code | Type | Dimensions | Pcs (Per Box) | Price list |
| --- | --- | --- | --- | --- |
| E004002002 | DLG Spacer for ceramic slabs on safety grid 2 mm tabs | Sp. 1.5 mm Ø 120 mm | 100 | Register to view |
| E004002003 | DLG Spacer for ceramic slabs on safety grid 3 mm tabs | Sp. 1.5 mm Ø 120 mm | 100 | Register to view |
| E004002004 | DLG Spacer for ceramic slabs on safety grid 4 mm tabs | Sp. 1.5 mm Ø 120 mm | 100 | Register to view |
Request more info about the product: DLG Spacer